null
Featured Services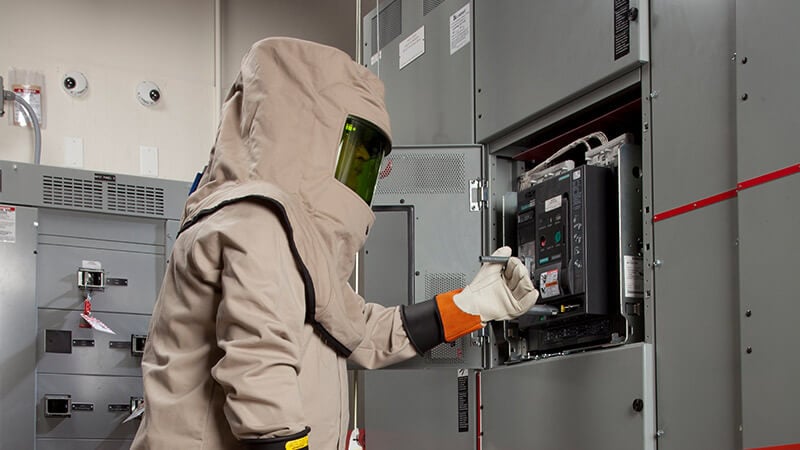 Our Arc Flash Services team conducts arc flash risk assessment studies, provides equipment labels, partners with your Environmental Health and Safety personnel to ensure worker safety and reduce risk of arc flash hazards, and manages site compliance with NFPA 70E requirements.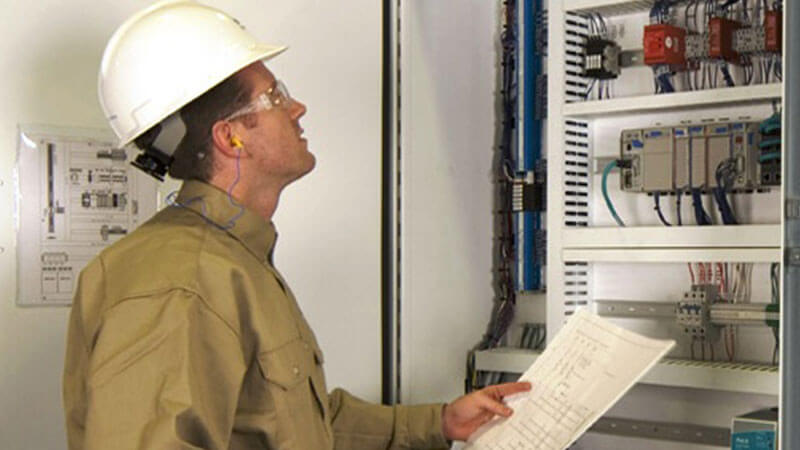 Our Engineering Services team conducts a site survey and calculations required to create or renew your facility's single-line diagram, ensuring that your electrical system is compliant and accurately documented.

Arc Flash Services
Arc flash is a serious hazard with potentially devastating effects. Ensuring worker safety and meeting the challenges of the new arc flash safety requirements can be a difficult task. An up-to-date arc flash study helps mitigate hazards of injury and death by identifying the presence and location of potential hazards and provides recommendations for PPE, boundaries for limited, restricted and prohibited approaches, flash protection and safe work practices.
Short Circuit and Coordination Studies
Ensure minimum service disruption with proper system coordination. A short circuit and coordination study helps to avoid accidents, productivity losses, costly fines, and higher insurance costs. By evaluating a system's protective devices and the circuits they protect, a coordination study determines how long equipment can sustain operation without damage or failure. These studies provide power transformers, switchgear, substations, motor control centers, panelboards, and other equipment with the required protection to ensure minimum service interruption under overload and short-circuit conditions.
Power Quality Studies and Harmonic Analysis
A power quality study can identify the source of a disturbance such as grounding errors and harmonic distortions and recommend solutions to ensure optimal system performance. Increasing sensitivity of advanced process controls and industrial machinery as well as sophisticated IT equipment require a higher level of power quality to ensure smooth operation and extended service-life of the equipment.
Power Factor Studies
Ensure your electrical system is sized and configured for maximum capacity. Load flow studies help identify and correct power system issues, such as overloads, load imbalance, harmonic problems, poor power factor, or other factors that may be causing operational inefficiencies or performance problems. Services include evaluation of component and circuit loading, power factor and system losses, real and reactive power flow, and providing recommendations to help you fine-tune your electrical system for optimal efficiency and capacity.
Grounding Studies
Protect your people, equipment, and business with proper grounding. A grounding system is one of the most important, yet neglected, segments of a critical facility's electrical power system. Proper grounding is essential to ensure personnel safety and service reliability. Services include grounding study and/or analysis of proposed substation ground grid design to ensure safer and more cost-effective ground grids.
System Logic and Control Settings
Configure your relays for maximum system protection while fully adhering to applicable NERC requirements. An experienced technician can determine the best configurable relay settings and logic to provide maximum system protection, advanced functionality, and compliance with NERC requirements. Services include analyses and recommendations on system requirements, how the protection system should respond in the event of a fault, how protective relays should communicate with other systems, and what functions, in addition to protection, the relays should perform.
Single-Line Diagrams
Develop, review, or update your Single-Line Diagram to ensure your compliance with NFPA and provide a vital roadmap for all future testing, service and maintenance activities.
Improved regulatory compliance results from performing arc flash hazard analysis in accordance with industry guidelines
Fewer service interruptions occur due to overload and short-circuit conditions
Quicker isolation of faulty circuits eliminates loss of power to other parts of the system
Improved worker safety is achieved by identifying potential hazards and implementing recommendations to mitigate risk
Greater productivity occurs by reducing business disruption and lost man-hours that can result from arc flash incidents
Enhanced system performance results from improved maintenance practices and preventing equipment damage
Minimized nuisance tripping and downtime happens as you better understand protective device coordination and adjust settings as needed
Our Protection Engineers can help you avoid accidents, productivity losses, and determine the presence and location of potential hazards
Deep infrastructure expertise across the entire electrical system from generation and transmission to distribution and secondary distribution infrastructures
Technical knowledge base from completing thousands of jobs over the last 50+ years
Documented quality program to ensure standardized and consistent service delivery everywhere you operate
Superior safety ratings, safe work practices, and award-winning safety programs
Industry-leading customer satisfaction and Net Promoter Score
Nationwide staff of registered professional engineers
A leader in staffing Level 3 & 4 NETA-Certified technicians
Participate and lead standard development including NFPA, IEEE, and NETA
Customer resolution center available 24x7x365 for emergency support
Comprehensive test equipment calibration program
Standardized data acquisition tool deployed across our global service organization, ensuring consistent, standardized data collection across each equipment type anywhere in the world
State-of-the-art equipment and diagnostic software and tools
Easy-to-read technical reports, compatible with industry standards